42nd General Council Remits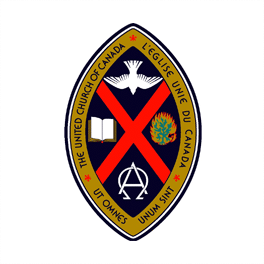 United Church of Canada Remit Update
For the past several years the United Church has been considering and voting on a number of proposals or remits which will dramatically change the organization of our church. Last year remits 1, 2, 3 and 4 were approved by the St. John's Official Board. They were also approved by a majority of pastoral charges and presbyteries. Remits 5, 7, and 8 which only needed to be voted on by presbyteries were also approved. After receiving final approval by the General Council this summer, all of these remits will take effect on January 1, 2019.
Remit 6 was not approved by the St. John's Official Board.  It was also not approved by the majority of pastoral charges and presbyteries and will not move forward to General Council.
Resources for Further Study
42nd General Council Remit Page       www.gc42.ca/remits
Questions for UCC Staff         remits@united-church.ca
Background Information on the United Church 42nd General Council Remits
What is a Remit?
A remit is one part of a decision-making process when the United Church of Canada wants to make a change to the Basis of Union (the church constitution).  If a majority of the presbyteries and congregations vote in favour of a remit, then it goes back to the General Council for a final vote.
Eight remits were approved by the 42nd General Council in 2015
Voting by Pastoral Changes and Presbyteries
Remit #1 – Three Council Model
Remit #2 – Elimination of Transfer and Settlement
Remit #3 – Office of Vocation
Remit #4 – Funding a New Model
Remit #6 – One Order of Ministry
Voting by Presbyteries Only
Remit #5 – Ministry Partners
Remit #7 – Candidacy Pathway
Remit #8 – A Step Towards a New Model of Membership
Why is the United Church of Canada doing all this?
The Comprehensive Renewal approved by the 41st General Council (2012) recommended major changes to revitalize ministry, simplify governance, and enable the church to live within its resources. The approval of any or all of the five remits being considered by both pastoral charges and presbyteries will bring about substantive, denomination-shaping changes to our church. These will allow us to better respond to declining membership numbers and financial resources since we will be a nimbler, more efficient organization.
These remits are designed to achieve more than financial savings. The hope is that more of our time, talent, and treasure will be devoted to mission and ministry and less toward bureaucracy, forms, and procedure. We must only spend what we receive (as opposed to balancing budgets by depleting needed reserves). The 42nd General Council also endorsed financial modeling that projects a need for up to an $11-million reduction from 2015 spending levels, in order to maintain key grant programs and reinvest in new ministries.
What if the remits do not pass? Or if some do and some don't?
The remits are independent of each other, meaning that if some are voted down, the others can still be approved. However, changes sparked by the approval of one remit will automatically be applied to the others. For example, if remit 1 passes, changing the church's four-council structure to three, all references to the four-council structure in other remits should be considered a reference to the three-council system. Even if the remits do not pass, cost reduction activities across the broader church will be implemented.