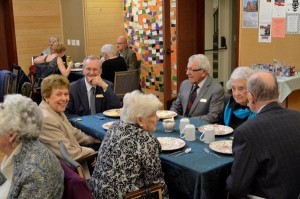 On a Wednesday evening, every other month, St. John's hosts a home-cooked full course dinner and fellowship event that has been a popular night out for years for many seniors.  There is often entertainment after dinner, and visitors and guests are welcome always.
The next A+ Dinner will be on Wednesday, June 12th at 6.00pm
Free will offerings appreciated.
Please call the church office if you plan on attending, so we are ready to welcome you!