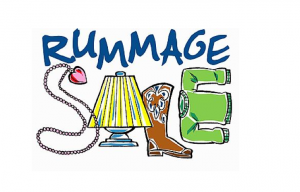 St. John's holds an annual Rummage Sale in May, where you can find treasures at a bargain!  Join us on Saturday May 25th at 8.30am.
Donations may be brought to the church the week preceding the sale, and placed in the area that is designated. Gardening members of our congregation provide a dazzling selection of hardy perennials from their own gardens for those who are looking for proven growers.
Items accepted include:
Used clothing and shoes (clean and in good repair)
Housewares, kitchen ware and small appliances and electronics (clean and in good repair)
Home décor and garden décor items
Toys, games, and craft items
Linens, blankets, towels, tablecloths
Small luggage, purses
Artwork and collectibles
Please, we cannot accept broken items, computers or large items.