42nd General Council Remits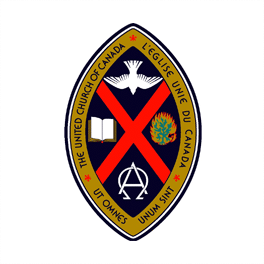 In  August 2015, the 42nd General Council approved a number of remits or questions to be voted on by pastoral charges and presbyteries.  The results of these remits will make significant changes to both the organizational and financial structure of the United Church of Canada.
Remits 1, 2, 3 and 4 were carried at the St. John's Official Board Meetings in November, January, March, and May.  These remits were also approved by the majority of presbyteries and pastoral charges and will be taken to the 43rd General Council for approval when it meets in July 2018.  Details results of the voting can be found at www.gc42.ca/remits
The following provides some general information on the remits and detailed information on Remit #6 which will be voted on at the St. John's Official Board Meeting on November 22, 2017.
Remit #6 – One Order of Ministry
The Question
Does the presbytery/pastoral charge agree that there should be one new order of ministry encompassing the present categories of recognized designated lay ministers, diaconal ministers, and ordained ministers, with ordination to the ministry of word, sacrament, education, service and pastoral care as the single rite of entry, and with provision for the continued identity of the Diakonia within the ordained ministry?
Background
At present pastoral charges are served by one of 3 different types of ministers.  These are made up of ordained ministers, ordained to word, sacrament and pastoral care, and diaconal ministers commissioned to education, service and pastoral care. There is also a category of ministry made up of those who are recognized as designated lay ministers following successful completion of a specific program of study.  Ordained ministers represent the traditional pathway and account for over 80% of UCC ministers while diaconal and designated lay ministers each represent about 10% of the remaining ministers.
If the remit is approved, there will be one form of ordered ministry in the United Church known as the ordained ministry.
Within this one ministry, provision will be made for the continued identity of the Diakonia. Since diaconal identity currently involves a specific program of study (Centre for Christian Studies) and commitment to the values of the global diaconal movement, it is assumed that these two foundations will continue. Ministers who so choose and qualify will, following ordination, be welcomed to the community of the Diakonia and may identify themselves as members of the Diakonia.
Designated lay ministry (DLM), as it is now known, will end and be incorporated into the ordained ministry of the church. This will involve creating a new diploma study program based on the learning styles of the current designated lay ministry program, and expanded and deepened to achieve a basic equivalency in competencies and preparation for ministry leadership. This new program will be similar to current programs at the Centre for Christian Studies and the Sandy-Saulteaux Spiritual Centre (training specifically for First Nations ministry). While the M.Div. program in its many forms across the church will remain the primary educational path to ordination, the new Diploma in Pastoral Theology program will provide an additional path.
Why are we considering this change?
Several task groups have identified the difficulty in distinguishing among the various streams of ministry and in particular in explaining the functional difference between designated lay ministry and ordained ministry. Moreover, various surveys have pointed to congregations not being concerned about the differences between the various streams of ministry, but rather deeply concerned about effective and faithful ministry leadership.
In relation to designated lay ministry, the One Order proposal believes the use of "lay" is inappropriate. DLM was originally meant to be local and temporary.   However, today designated lay ministers are accountable to and hold membership in a presbytery (not in a congregation, which is the place of lay accountability), are equally responsible for standards of ministry and generally function in all aspects of ministry leadership, including the sacraments. They are not supervised following recognition, and function in what is increasingly understood as a lifetime call of ministry to the whole church.
The existing 3-year DLM program would cease to exist and would be replaced by a 5 year expanded to a Diploma in Pastoral Theology, similar in time and learning expectations to the models presently used for diaconal ministry and aboriginal ministry.  Existing DLM would be grandfathered into the new one order of ministry.
In the past pastoral charges with multiple ministers often had ministers from different pathways to reflect their unique focus and skills,  However, today most charges are solo ministries and the distinction between ministries has become blurred.
Bringing together the 3 current pathways to ministry to create one new order of ministry raises issues related to education, identity, and equity.  It is really a balancing act between preserving the distinctiveness of each stream while recognizing the commonality that exists in the day to day reality as ministers from all these streams serve their pastoral charges.
Voting at St. John's
Voting on Remit #6 will occur at the November 2017 Board Meeting.
Resources for Further Study
42nd General Council Remit Page       www.gc42.ca/remits
Questions for UCC Staff         remits@united-church.ca
If you have questions regarding Remit #6 and how it may impact or affect St. John's you are welcome to email remits@stjohnsunited.ca
Background Information on the United Church 42nd General Council Remits
What is a Remit?
A remit is one part of a decision-making process when the United Church of Canada wants to make a change to the Basis of Union (the church constitution).  If a majority of the presbyteries and congregations vote in favour of a remit, then it goes back to the General Council for a final vote.
Eight remits were approved by the 42nd General Council in 2015
Voting by Pastoral Changes and Presbyteries
      Remit #1 – Three Council Model
Remit #2 – Elimination of Transfer and Settlement
Remit #3 – Office of Vocation
Remit #4 – Funding a New Model
Remit #6 – One Order of Ministry
Voting by Presbyteries Only
      Remit #5 – Ministry Partners
Remit #7 – Candidacy Pathway
Remit #8 – A Step Towards a New Model of Membership
Important Voting Deadlines
Remits 1, 2, 3, and 4:              Votes must be received by June 30, 2017.
Remits 5, 7, and 8:                  Votes must be received by February 17, 2017.
Remit 6:                                  Votes must be received by February 28, 2018.
St. John's Board Meeting Voting Dates
At the pastoral charge level, the Board is the only body that may vote on the remits. The Board may not delegate this function to the congregation but may seek input from the congregation.  At least one-third of the membership must be in attendance at the Board meeting in order for it to be valid. The vote is decided by a simple majority of the Board members at the meeting: 50% + 1.
Voting will occur at the following Official Board Meetings.
November 23, 2016 Board Meeting               – Remit #1 was carried
January 25, 2017 Board Meeting                    – Remit #2 was carried
March 22, 2017 Board Meeting                     – Remit #3 was carried
May 24, 2017 Board Meeting             – Remit #4 was carried
Why is the United Church of Canada doing all this?
The Comprehensive Renewal approved by the 41st General Council (2012) recommended major changes to revitalize ministry, simplify governance, and enable the church to live within its resources. The approval of any or all of the five remits being considered by both pastoral charges and presbyteries will bring about substantive, denomination-shaping changes to our church. These will allow us to better respond to declining membership numbers and financial resources since we will be a nimbler, more efficient organization.
These remits are designed to achieve more than financial savings. The hope is that more of our time, talent, and treasure will be devoted to mission and ministry and less toward bureaucracy, forms, and procedure. We must only spend what we receive (as opposed to balancing budgets by depleting needed reserves). The 42nd General Council also endorsed financial modeling that projects a need for up to an $11-million reduction from 2015 spending levels, in order to maintain key grant programs and reinvest in new ministries.
What if the remits do not pass? Or if some do and some don't?
The remits are independent of each other, meaning that if some are voted down, the others can still be approved. However, changes sparked by the approval of one remit will automatically be applied to the others. For example, if remit 1 passes, changing the church's four-council structure to three, all references to the four-council structure in other remits should be considered a reference to the three-council system. Even if the remits do not pass, cost reduction activities across the broader church will be implemented.