42nd General Council Remits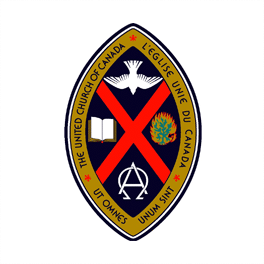 In  August 2015, the 42nd General Council approved a number of remits or questions to be voted on by pastoral charges and presbyteries.  The results of these remits will make significant changes to both the organizational and financial structure of the United Church of Canada.
Remits 1 and 2 were carried at the St. John's Official Board Meetings in November and January.
The following provides detailed information on Remit #3, and some general information on the Remits and which will be voted on at the St. John's Official Board Meeting on March 22, 2017.
Remit #4 – Funding a New Model
The Question
Does the presbytery/pastoral charge agree to a new funding model for the United Church with the budgeting process guided by the following principles?
use Mission & Service to fund ministry and mission activities;
fund governance and support services of other courts/councils by assessing communities of faith/pastoral charges;
share assessments equitably across the whole church;
permit Conferences/presbyteries/regional councils to use additional resources for regional purposes; and
encourage sharing of all resources across the church.
Background
Currently, presbyteries have the power to assess pastoral charges to cover their expenses.  There are over 30 formulae used by different presbyteries using a variety permutations based on operating cost, membership, number of donors, households, and so on.  The General Council does NOT currently have the power to assess, so its costs are covered by Mission & Service, donations, investment revenues from funds held in reserve, and donations.
Implications
This remit proposes a single assessment model to fund the General Council (Denominational Council) and regional levels of the church that will be both more equitable and transparent. If approved, it would mean that governance and associated support services at all levels of the church, beyond the local pastoral charges, would be funded through assessments.
A consistent, revenue-based assessment formula would be used because it is easiest to explain, more fairly recognizes the ability to pay, particularly for rural and smaller congregations, is transparent, and is externally verifiable.
This type of assessment funding would mean that all pastoral charges will bear their fair share of broader church costs. This would result in equitable contributions to the work of the church, and the regional and national church structures would become more aligned with pastoral charges/communities of faith, growing or shrinking as they do.
Switching to an assessment method would make a clear distinction between funds used for the governance of the church and those used for Mission & Service.  Donations to M&S will only be used for mission and ministry expenditures made regionally or nationally, including grants to global partners and community ministries in Canada.
The overall concept is to consider all revenues received and subtract outward giving and one-time amounts. The exact assessment formula, to be approved by General Council/Denominational Council, will be refined over the next two years but will not be higher than 4.5% of total revenues raised for pastoral charge operations.  Pastoral charges could choose to implement the new formula right away or opt for a three-year phase-in period.
Thoughts From Your Presbytery Representatives
This funding model means there will be a direct link between financial health of congregations and our administrative and governance budgets.  It also means that Mission and Service givings will be used exclusively for M&S.
Studies done by the UCC have shown that revenue driven assessment is the fairest form of assessment and this provides a funding cap based upon those revenues.  It is also fairer in that it spreads the cost of governance equitably amongst all pastoral charges.
This funding model will replace existing presbytery assessments and will not be an add-on to the presbytery assessments that we currently pay.  The proposed model is fairer and more transparent than the formula currently used to determine Presbytery assessments.
Resources for Further Study
42nd General Council Workbook        www.gc42.ca/workbook
Remit #3 Study Guide                        www.gc42.ca/remits
Questions for UCC Staff                     remits@united-church.ca
Email updates and alerts                     www.gc42.ca/news
(click "Subscribe here" in the first line)
Voting at St. John's
The Official Board of St. John's is our governing body and voting on Remit #4 will occur at the             May 24, 2017,  Board Meeting.
Congregational Comments and Questions – please direct them to: remits@stjohnsunited.ca
Although the Board is the only body that may vote on the remits, Board Elders welcome your input prior to voting.  In the month preceding each vote detailed information will be provided on that remit and it's potential impact on the church and St. John's in particular.  Opportunities will also be provided for written comments to be directed towards Board members.
General questions regarding the remits should be directed to the UCC staff at remits@united-church.ca
Specific questions regarding the information and voting process at St. John's can be emailed to the address available from the church office.
Background Information on the United Church 42nd General Council Remits
What is a Remit?
A remit is one part of a decision making process when the United Church of Canada wants to make a change to the Basis of Union (the church constitution).  If a majority of the presbyteries and congregations vote in favour of a remit, then it goes back to the General Council for a final vote.
Eight remits were approved by the 42nd General Council in 2015
Voting by Pastoral Changes and Presbyteries
      Remit #1 – Three Council Model
Remit #2 – Elimination of Transfer and Settlement
Remit #3 – Office of Vocation
Remit #4 – Funding a New Model
Remit #6 – One Order of Ministry
Voting by Presbyteries Only
      Remit #5 – Ministry Partners
Remit #7 – Candidacy Pathway
Remit #8 – A Step Towards a New Model of Membership
Important Voting Deadlines
Remits 1, 2, 3, and 4:              Votes must be received by June 30, 2017.
Remits 5, 7, and 8:                  Votes must be received by February 17, 2017.
Remit 6:                                  Votes must be received by February 28, 2018.
St. John's Board Meeting Voting Dates
At the pastoral charge level, the Board is the only body that may vote on the remits. The Board may not delegate this function to the congregation but may seek input from the congregation.  At least one-third of the membership must be in attendance at the Board meeting in order for it to be valid. The vote is decided by a simple majority of the Board members at the meeting: 50% + 1.
Voting will occur at the following Official Board Meetings.
November 23, 2016 Board Meeting               – Remit #1 was carried
January 25, 2017 Board Meeting                    – Remit #2 was carried
March 22, 2017 Board Meeting                     – Remit #3 was carried
May 24, 2017 Board Meeting             – Remit #4 Vote
Remit #6 – One Order of Ministry
Remits 1 to 4 are closely linked.  For example, voting to accept Remit #1 will require changes to the transfer and settlement process identified in Remit #2.  Remit #6 stands alone and is not directly affected by voting on the other remits.  It also has a separate voting deadline of February 28, 2018.  An information and voting process for Remit #6 will occur after May 2017.
Why is the United Church of Canada doing all this?
The Comprehensive Renewal approved by the 41st General Council (2012) recommended major changes to revitalize ministry, simplify governance, and enable the church to live within its resources. The approval of any or all of the five remits being considered by both pastoral charges and presbyteries will bring about substantive, denomination-shaping changes to our church. These will allow us to better respond to declining membership numbers and financial resources since we will be a nimbler, more efficient organization.
These remits are designed to achieve more than financial savings. The hope is that more of our time, talent, and treasure will be devoted to mission and ministry and less toward bureaucracy, forms, and procedure. We must only spend what we receive (as opposed to balancing budgets by depleting needed reserves). The 42nd General Council also endorsed financial modelling that projects a need for up to an $11-million reduction from 2015 spending levels, in order to maintain key grant programs and reinvest in new ministries.
What if the remits do not pass? Or if some do and some don't?
The remits are independent of each other, meaning that if some are voted down, the others can still be approved. However, changes sparked by the approval of one remit will automatically be applicable to the others. For example, if remit 1 passes, changing the church's four-council structure to three, all references to the four-council structure in other remits should be considered a reference to the three-council system. Even if the remits do not pass, cost reduction activities across the broader church will be implemented.