Syrian Refugee Fund
 Thank you to all those who attended our amazing Paint Nite Fundraiser! We all had fun and raised $705 towards our Syrian Refugee Fund. Volunteers are actively collecting items and setting up support for arrival. With the change in government our family could be here earlier than expected! Thank you to those who signed up to supply toiletries and cleaning products. Housing is turning out to be more expensive than originally thought so we are needing to stretch the original budget. Please consider making a donation to the Syrian Refugee Fund, perhaps in lieu of a gift for someone this Christmas who is hard to buy for. Every penny helps to build this fund which will assist this family to get on their feet for the next year.
Looking Ahead:
Men's Cake Bake-Off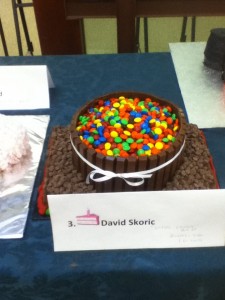 This annual event will be held on Jan. 17th 2016, after the morning service. It is time for the men to get their creativity in motion to dream up another spectacular entry for this auction. We have had such wonderful entries over the last few years! They are wonderful to look, as well as being delicious and many people go home with a treasure. For the past few years, this has proven to be a significant and most fun way to raise a considerable amount towards our First Nation's Bursary. The sign up sheets for bakers will be posted at the church at the beginning of January. 
Modern
Miracle Spaghetti Dinner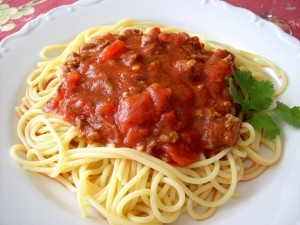 This year our dinner will be held at Maple Grove United Church on Sunday Feb. 21st 2016. We will be using their brand new kitchen! Mark your calendars for this event, and plan on excellent Italian food, and an opportunity to help prepare, serve, or clean up for a great cause. All proceeds go to The Canadian Foodgrains Bank.